Choosing the Right Nutraceutical Supplement for Your Health Goals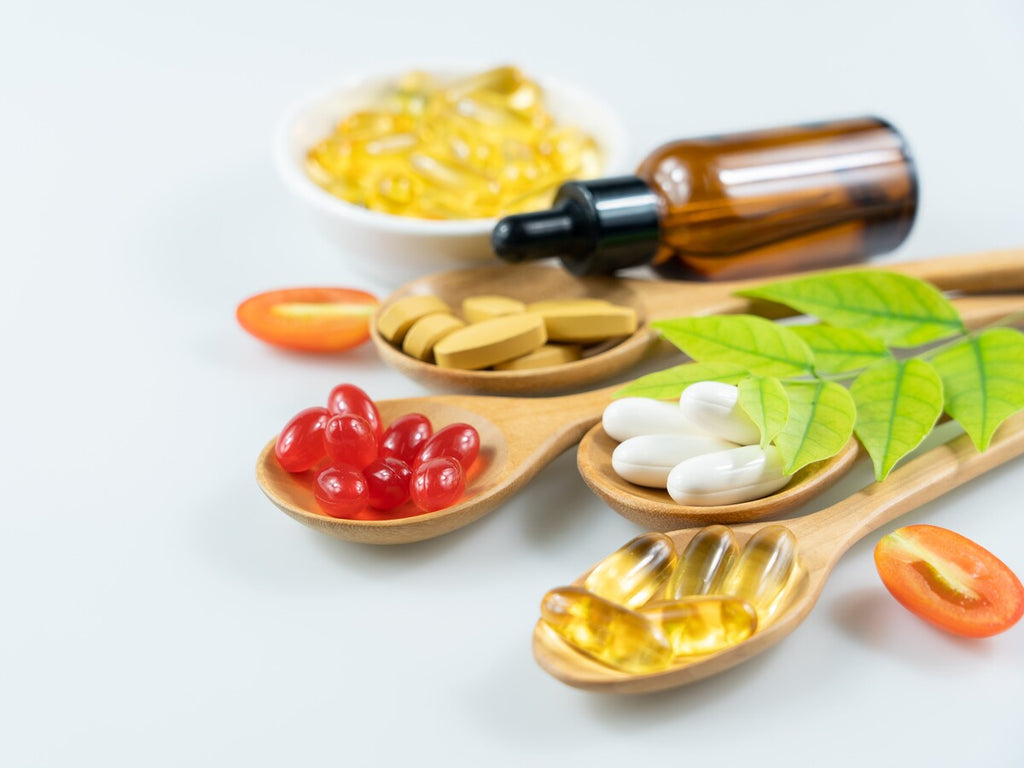 Hippocrates, the father of modern medicine, said, "Let food be thy medicine and medicine be thy food." This quote exhibits the importance of a healthy diet and how nutritional properties from healthy food sources can offer various health benefits.
The food we eat provides nutrition to our body, helping to keep us fit and fine. However, due to today's unhealthy lifestyle and poor diet, most of us lack proper nutrition. Sometimes, our choice of diet fails to provide us with enough nutrients. In such conditions, our body needs a nutraceutical supplement to fill the nutritional gap.
The term "nutraceuticals" refers to products derived from food sources. Nutraceuticals include the basic nutritional values that provide several health benefits. These medicinal products comprise whole foods, food additives, herbs, vitamins, minerals, probiotics, enzymes, etc., obtained from plant, animal, and microbial sources.
Since there is a wide array of nutraceutical supplements available in the market, it can be challenging to choose the one that will benefit your health. If you're facing such confusion, this article can help you. Let's dive into the below section to learn more about choosing the right nutraceutical supplements for your health goals.
5 Things to Consider Before Choosing a Nutraceutical Supplement
1. Keep Track of Your Daily Nutrition Intake
Before choosing a particular nutraceutical supplement, you should track the food you eat daily. This approach will enable you to measure the quantity of nutrients that you already have and the quantity you need.
For example, if you regularly eat four almonds and drink a glass of milk, your body receives around 13.2 mg of magnesium and 1.3 mg of calcium. However, an adult requires 300-420 mg of magnesium and 1,000 - 1,200 mg of calcium per day. Therefore, consuming a magnesium glycinate supplement or a calcium supplement can supply the rest quantity of the nutrients that your body requires.
Vitamin b12 is an important nutrient for the human body. However, this nutrient is naturally present in fish, meat, poultry, and dairy products. Therefore, vegans or people who avoid eating foods of animal origin can get b12 by consuming liquid b12 or pill supplements.
2. Review the Ingredients
It is crucial to check the ingredients of health supplements before purchasing. You must ensure the supplement includes the proper nutrients or medicinal properties to meet your health needs. Also, be aware of the ingredients you're allergic to and the side effects before consuming the supplement.
3. Choose Supplement According to Your Age
The nutrition requirements, including protein, vitamins, and minerals are different for different age groups. For example, the recommended dietary allowance of vitamin C is:
40 mg for inborn to 6 months olds
45 mg for 9 to 13 years
90 mg for adults above 18 years
Ensure that your minerals and vitamin consumption is in appropriate amounts. It's best to ask a professional dietician or your primary physician before including one in your diet.
Similarly, each health supplement is recommended for certain age groups and circumstances. One must be cautious about choosing a nutraceutical supplement appropriate for their age.
4. Choose Supplement According to Your Gender
Taking your gender into consideration while purchasing a nutritional supplement could be more important than you think.
The RDA (Recommended Dietary Allowance) for men and women is different. Health supplements recommended for men are mostly higher in nutrition than women's RDA. There are certain vitamins, like zinc, riboflavin, thiamin, niacin, vitamin A, K, etc., which men require more than women. On the other hand, a woman needs more folic acid and iron.
Also, there are supplements, like micellized vitamin d3, that both men and women take in the same amount. Consider consulting a healthcare expert before considering a supplement ideal for your health and gender needs.
5. Purchase from a Genuine Brand
When purchasing nutraceutical supplements, looking into the brand's genuity is essential. There are a vast number of companies selling health supplements in the market. Take time to conduct in-depth research before purchasing your nutritional supplements.
Here are some points you can check:
How long the company has been in business
If their products are meeting the needs of other customers
If their products are free from gluten and artificial flavors and colors
The chosen brand must have cGMP (Current Good Manufacturing Practice) certification, ensuring proper manufacturing processes and facilities.
The Bottom Line
Nutrients serve as the fuel our body needs to repair, build cells and tissues, and support metabolism. Various types of nutraceutical supplements are available to provide the body with essential nutrients.
You may consume a calcium supplement to strengthen your bones, a biotin dietary supplement to improve hair growth, or a vitamin C supplement to boost immunity. Moreover, from physical to psychological health, the benefits of nutraceuticals are limitless. With their medicinal properties nutraceutical supplements are significantly making a statement in the health industry.