Unlock the 7 Health Benefits of Digestive Enzymes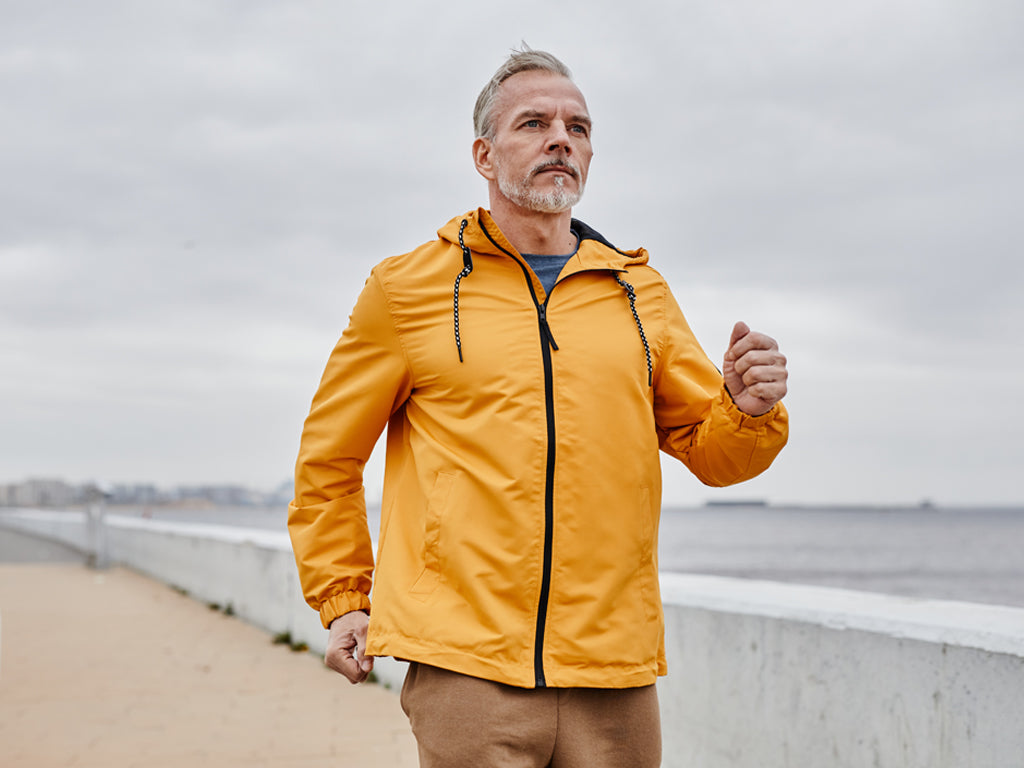 In the United States, about 60-70 million people are affected by different digestive issues. This is one of the reasons scientists have produced enzyme supplements, like Prozymes, to support the human gut and a smooth digestion process.
Like many other adults, Michael Miller, a 45-year-old businessman faced trouble completing a whole meal. Various food ingredients seemed to affect his digestive system negatively, further experiencing intolerable GI symptoms, like bloating, heart burnout, and stomach cramp.
Carrying a bunch of pills or liquid medicines on each business trip had become bothersome to Michael. Living a life depending on medicines, before and after meals, made him more and more despondent.
Before these drugs could take over his life, Michael started researching his medical issues on the web. He decided to find the root cause of his problems.
In a life science article, he found the role of digestive enzymes in the human body. He read and learned how the insufficiency of these enzymes can cause GI health problems in the human body.
During his research, he came across the efficacy of enzyme supplements (which help in increasing the secretion of digestive enzymes in the body). He consulted with his gastrologist and started taking a digestive enzyme supplement.
After incorporating an enzyme supplement into his diet, Michael experienced an improvement in his digestive system, which let him enjoy various kinds of meals.
In this article, we'll discuss what Michael learned about digestive enzymes and how these compounds can alleviate a wide range of gastrointestinal issues. Let's explore!
What Are Digestive Enzymes?
The human body produces compounds called digestive enzymes, working as catalysts in food digestion. These compounds help break down the food you eat into smaller molecules so that your digestive system can easily absorb them.
Based on breaking down different food compounds, digestive enzymes are categorized into multiple types, such as:
Amylase: breaks down carbohydrates into smaller sugar molecules.
Lactase: breaks down lactose into simple sugar forms, glucose, and galactose.
Protease: breaks down protein into amino acids.
Maltase: breaks down maltose into glucose.
Lipase: breaks down fat into fatty acids and glycerol.
Sucrase: breaks down sucrose (table sugar) into glucose and fructose.
Cellulase: breaks down cellulose into simple sugar.
Digestive enzymes are naturally produced in our bodies. However, certain gastrointestinal issues, like cystic fibrosis or other health conditions that affect the pancreas, can reduce the section of enzymes in the stomach.
Role of Digestive Enzymes in Maintaining a Healthy Digestive System
1. Easy Nutrient Absorption
As we have learned so far, digestive enzymes break down small blocks of consumed food into micro-molecules. Also, these enzymes promote chemical reactions that help the digestive tract easily absorb nutrients.
Insufficient levels of digestive enzymes can cause gastric issues, like stomach upset, bloating, diarrhea, belly pain, cramps, etc., in the body.
2. Energy Increase
The food one eats supplies calories and complex carbs, which produce energy in the body. Therefore, the absorption of the consumed food is essential to support one's metabolic system.
Digestive enzymes help extract essential nutrients by breaking down the food molecules. Amylase breaks down carbohydrates into glucose (smaller sugar molecules), which is a significant source of energy in the body. Thus, digestive enzymes indirectly help increase energy in the body.
3. Healthy Gut Microbiome Maintenance
The tiny cells which cover the intestine absorb the nutrients from consumed food. If the food is not well processed, its indigestible blocks start pushing and damaging the outer cells of the intestine. It can harm the upper intestinal cells and trigger malfunction in the GI tract.
Enzyme supplements, like Prozymes, help break down large food molecules and turn them into easily digested compounds. Thus, they maintain a healthy gut microbiome.
4. Healthy Inflammatory Response
Digestive enzymes break down protein into simple amino acid molecules. It helps digest the protein found in eggs, milk, cheese, poultry, and meat.
As digestive enzymes make protein smoothly absorbable, it improves several factors, like inflammatory response, immune function, etc., which involve protein interaction in the body.
5. Irritable Bowel Syndrome Symptoms Alleviation
When the consumed food is not properly absorbed in the digestive tract, microscopic organisms, like bacteria, can benefit from it. Over time, it can lead to swelling, Irritable Bowel Syndrome (IBS), and other gastric issues.
Several researches have shown that many enzymes can reduce the symptoms of abdominal pain, gas, bloating, etc. For example, enzymes like pancrelipase can alleviate the symptoms of IBS. Also, some enzymes can treat health conditions, like lactose intolerance and food sensitivities.
6. Weight Management
Have you ever experienced difficulties in maintaining a healthy weight even after following a balanced diet?
It can happen when the food you eat does not digest properly. It may prevent your body from getting enough nutrients. Sometimes, undigested lipids from food can build up unnecessary fat in the body.
Digestive enzymes, like Prozymes, support the body in digesting adequate nutrients by splitting the large food molecules. Also, it breaks down fat nutrients into amino acids and prevents fat from accumulating in the body. Thus, these enzymes help maintain a healthy body weight.
7. Healthy Skin Maintenance
Digestive issues often reflect on the skin. Lack of essential nutrient absorption in the gut can trigger inflammatory skin issues, like eczema, dull skin, redness, acne, and so on.
Digestive enzymes can nourish skin better by supplying essential nutrients to it. Also, a healthy digestive tract maintains the purity of the blood, which keeps the skin healthy and acne-free.
The Bottom Line
The human digestive system, including the mouth, the stomach, and the small intestine, naturally produces enzymes in the body. The major role of these digestive enzymes is to break down carbohydrates, protein, and fat into micro molecules that are easy to absorb in the gut.
The absorption of essential nutrients is so crucial since it influences multiple factors, like a healthy gut, skin, body weight, and immune system. Several enzyme supplements, like Prozymes, are available in the market, which can fulfill the enzyme deficiency in the body.
Consider consulting your physician before taking any enzyme supplements and discuss your GI conditions.