How Digestive Enzyme Supplements Can Improve Your Gut Health?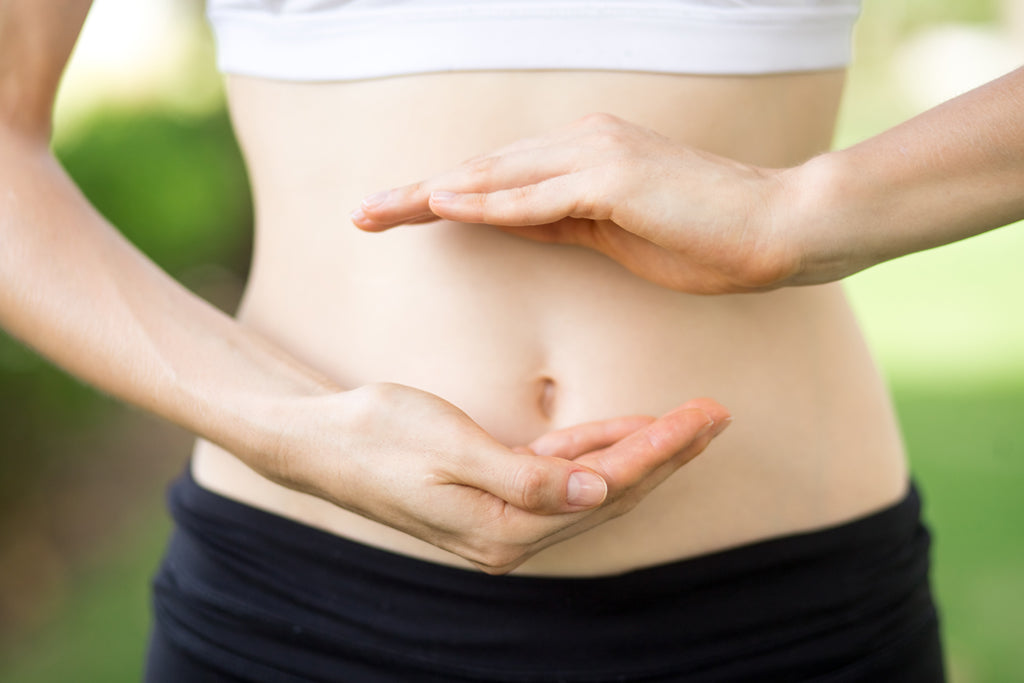 If you have been struggling with some digestive issues in the past, you may consider taking some digestive enzyme supplements which will not only fix your digestive issues but also result in better health in the future.
Let's look at how this can be achieved by carefully understanding the science and logic behind it. In this article, we will discuss digestive enzymes, their importance, and what to do if the body doesn't produce enough enzymes on its own.
But, first, let us understand what digestive enzymes are and why it is important in the entire digestive system.
Our Digestive System - Explained in a Nutshell
Our human body is a complex and interconnected system of organs, tissues, cells, and molecules. These components work together to perform a variety of vital functions necessary for our survival.
One of the chief functions of this complex biological system is to obtain and process vital nutrients from the food we eat and transform them into energy. This entire process is called the digestive system.
The digestive process begins right when you chew your food. The salivary glands in your mouth that secrete saliva start the process of digestion by breaking down the food.
The process of digestion continues in the stomach and small intestine where natural bodily enzymes further break down the food and help the body to absorb the nutrients derived from them.
Now, let us understand what digestive enzymes are.
What are Digestive Enzymes?
Digestive enzymes are proteins that break down food into smaller molecules that can be absorbed by the body. Your body naturally produces digestive enzymes in organs such as the pancreas, stomach, and small intestine. These enzymes help break down carbohydrates, proteins, and fats, etc.
However, some people may not produce enough digestive enzymes naturally due to various factors, leading to digestive problems like bloating, gas, and constipation. A lack of proper digestion can also lead to various other health issues. This is where digestive enzyme supplements come in.
What are Digestive Enzyme Supplements?
Enzyme supplements for digestion contain a combination of vital enzymes that helps in the digestion process. These enzyme supplements typically contain enzymes like amylase, lipase, protease, etc. that break down carbohydrates, fats, and proteins in the food we eat.
Prozymes, in particular, is an enzyme supplements containing a fine blend of essential enzymes for smooth digestion. Let us see how these digestive enzymes can improve your gut health and eventually lead to better and healthy digestion of food.
How Can Digestive Enzyme Supplements Improve Gut Health?
1. Enhance the Absorption of Nutrients
When essential digestive enzymes are deficient in your body, it can lead to the malabsorption of nutrients from the food you eat.
When your body cannot produce sufficient amounts of digestive enzymes, it becomes difficult to break down the food you eat and absorb the nutrients properly from them.
It can happen due to various factors, such as aging, or certain disorders such as IBD (Inflammatory Bowel Disease), malfunctioning of enzyme-producing organs, etc. In such a scenario, enzyme supplementation like Prozymes can be introduced to your diet. They invariably contribute to better digestion and proper absorption of nutrients.
2. Reduce Discomfort in Digestion
Sometimes, digestion can be discomforting for many people, may suffer from bloating, gas, or constipation. It again can be due to various reasons. However, digestive enzyme supplements can help ease the entire digestive process by breaking down food efficiently and reducing digestive discomfort.
For instance, when a lactose intolerant person consumes an enzyme supplement containing lactase, it will help break down the lactose, a sugar in dairy products. Thus, it will help reduce the symptoms of bloating or gas, etc.
3. Helps Manage Weight Effectively
Improper digestion is one of the major causes of abnormal weight gain and obesity. It is because the body accumulates fat which it cannot break down and turn into essential nutrients properly.
Enzyme supplements help break down food properly, which leads to better absorption of fats, carbohydrates, and proteins. When your body gets sufficient energy from proper digestion, it will feel full and content and not crave more food, leading to better and natural weight management.
4. Promotes A Healthy Gut
Your gut comprises billions of bacteria, microbes, and microorganisms collectively called the gut microbiome. This colony of bacteria helps proper food digestion, producing essential vitamins and minerals and supporting your body's immune system.
The bacteria in your gut can get affected by inflammation caused due to improper digestion, leading to various other problems in your overall health. Digestive enzyme supplements can enhance digestion and reduce inflammation, thus, helping the good bacteria in your gut thrive.
Choosing the Right Digestive Enzyme Supplement
There are a few things you should know about when you are on the way to shop for a digestive enzyme supplement.
Firstly, you must understand that different enzymes break down different types of food. For example, amylase breaks down carbohydrates into simple sugars. Protease breaks down meat proteins, whereas, Lipase breaks down the fats from oily and fatty foods.
Likewise, various other enzymes perform specific functions in the entire digestive system.
Therefore, while choosing the right enzyme supplement, you must investigate and determine what kind of enzyme your body requires the most. You may consult a medical professional if needed for this purpose.
Secondly, you should look for a high-quality prozyme supplement tested for its potency and purity.
Wrap Up
Enzyme supplements like prozyme can help boost your digestive system and improve your gut and overall health. These supplements add value and vigor to your health by enhancing the absorption capability of nutrients. It reduces digestive discomfort and also effectively aids in managing body weight naturally.