Role of SCD Probiotics in Improving Digestion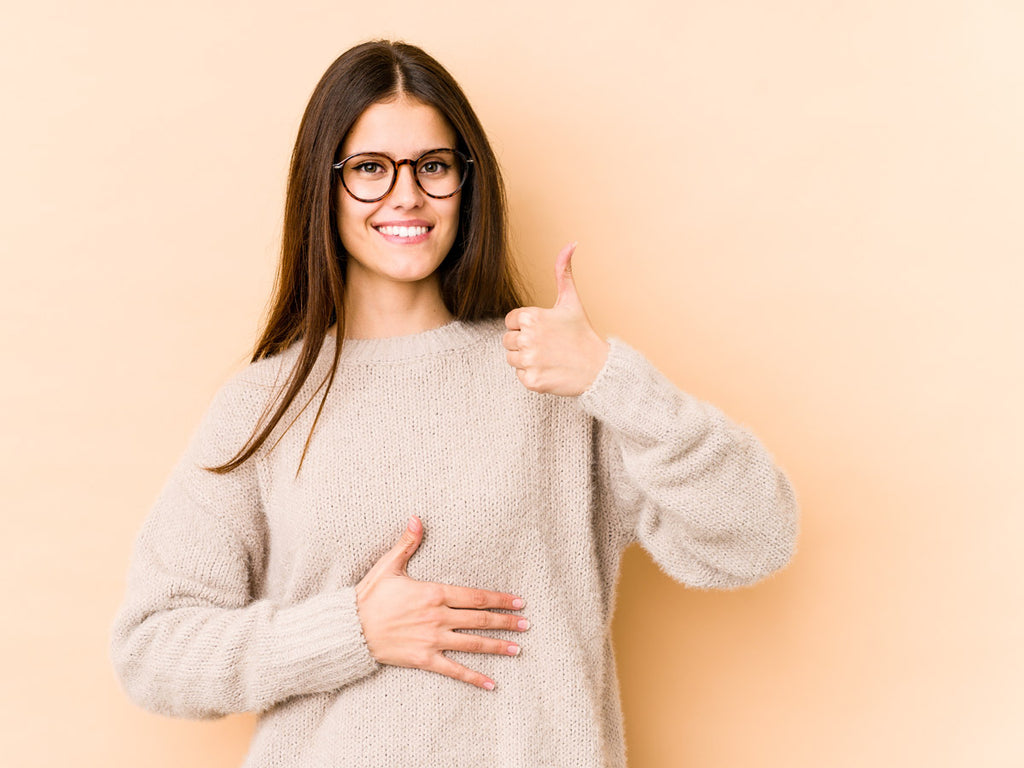 Did you know?
There are approximately 300 to 500 species of good and bad bacteria in the human gut, which are collectively known as gut microbiota.
The good bacteria in the gut microbiota help improve the overall health, including digestion.
Consuming SCD probiotics, like Scdophilus, supplies enough good bacteria to the human body when there's a deficiency. Let's read more about how SCD probiotics can improve digestion and the digestive issues it can treat.
How Does SCD Probiotics Help Improve Digestion?
An unhealthy lifestyle, including an imbalanced diet, stress level, lack of exercise, and depending on certain medications, can affect your gut biome. This can cause bad bacteria to thrive in the gut, causing digestive issues, like diarrhea, constipation, lactose intolerance, gas, bloating, etc.
SCD probiotics are made with good bacteria that improve digestion by fighting off bad bacteria in the gut. These probiotics produce compounds, like vitamins and postbiotics, to help you maintain your digestive system.
SCD probiotics aid in the digestion of fiber, which increases nutrient absorption and produces healthy short-chain fatty acids and vitamins.
7 Digestive Issues That SCD Probiotics Can Treat
SCD probiotics, like Scdophilus can help alleviate certain digestive issues, making them a worthy addition to the regular diet.
Bacteria, viruses, changes in regular diet, or side effects of some medicines can cause diarrhea in children.
SCD probiotics can reduce the severity and duration of diarrhea in children. They help restore the healthy balance of good and bad bacteria in the gut, influencing quick recovery.
Diarrhea Associated with Antibiotics
Bacteria, viruses, and fungi, are microbes that live in the human gut, impacting gut health.
Different types of medical treatments can interfere with the balance of these microbes. An overdose of antibiotics can make the good bacteria too weak to fight against bad ones. In fact, the excessive intake of antibiotics can destroy many good bacteria, leading to several digestive issues, including diarrhea.
SCD probiotics, like Scdophilus, can boost the activities of good bacteria in the gut, reducing diarrhea associated with antibiotics.
A change in regular diet, eating food with low fiber, or certain medications can cause constipation.
SCD probiotics effectively relieve constipation. They help soften stools and make them easier to pass by improving bowel movement frequency.
Changes in the balance of gut bacteria trigger digestive disorders, like Irritable Bowel Syndrome (IBS). People suffering from IBS can have symptoms, including diarrhea and constipation.
Several medical practitioners believe that SCD probiotics can reduce the intensity of IBS since they can help alleviate diarrhea and constipation as stated above.
Inflammatory Bowel Disease
Inflammatory Bowel Disease (IBD) tends to induce inflammation of tissues in the digestive tract, causing constipation, abdominal pain, cramps, rectal bleeding, etc. It mostly affects the large intestine and rectum.
Research shows probiotics with lactobacillus acidophilus bacterium can help reduce inflammation, restoring the integrity of the gut wall. The SCD probiotic supplement, Scdophilus, includes lactobacillus acidophilus, which can help treat inflammatory bowel disease.
Lactose is a sugar found in dairy products. If you are unaware, lactose intolerance is a type of digestive disorder in which the body faces trouble digesting lactose. People with this digestive issue may experience symptoms, like diarrhea, nausea, gas, bloating, vomiting, and abdomen pain.
Studies by ScienceDirect found that a strain of lactobacillus acidophilus can reduce symptoms of lactose intolerance when used daily as a supplement.
When bacteria ferment carbohydrates that are not fully digested in the small intestine, they form gas in the colon.
SCD probiotics are considered to help reduce the symptoms and discomforts caused by gas in the stomach.
A Balanced Diet along with SCD Probiotics Can Improve Digestion
Consuming a probiotic supplement that maintains gut health is indeed an easy way to reduce the symptoms of digestive disorders. However, you must pay attention to the regular diet since the type of food you eat plays a major role in maintaining your gut health.
Add these to your diet to lead a healthy lifestyle- 
Fruits, like apples, pears, and raspberries with skin. 
Green vegetables, including broccoli, beans, lentils, and turnip greens.
Whole grains, unsalted nuts, and seeds should be included in the regular diet.
Choose fat-free or fat-less dairy products.
Include food items rich in protein, such as poultry, egg, meat, and seafood.
Vegans can have protein-enriched foods, like soy products, beans, and peas.
Revive Your Gut with SCD Probiotics
SCD probiotics, like Scdophilus, offer effective means of improving digestion and reviving gut health. This probiotic supplement is also free from common allergens, like gluten, milk, casein, wheat, corn, soy, starch, etc.
By including this supplement in a regular diet, you can reduce the symptoms of diarrhea, irritable bowel syndrome, inflammatory bowel disease, lactose intolerance, gas, and bloating. For a better treatment, it is advised to consult with a physician before adding any probiotic supplement to your daily diet.