Things to Keep in Mind While Choosing a Yogurt Starter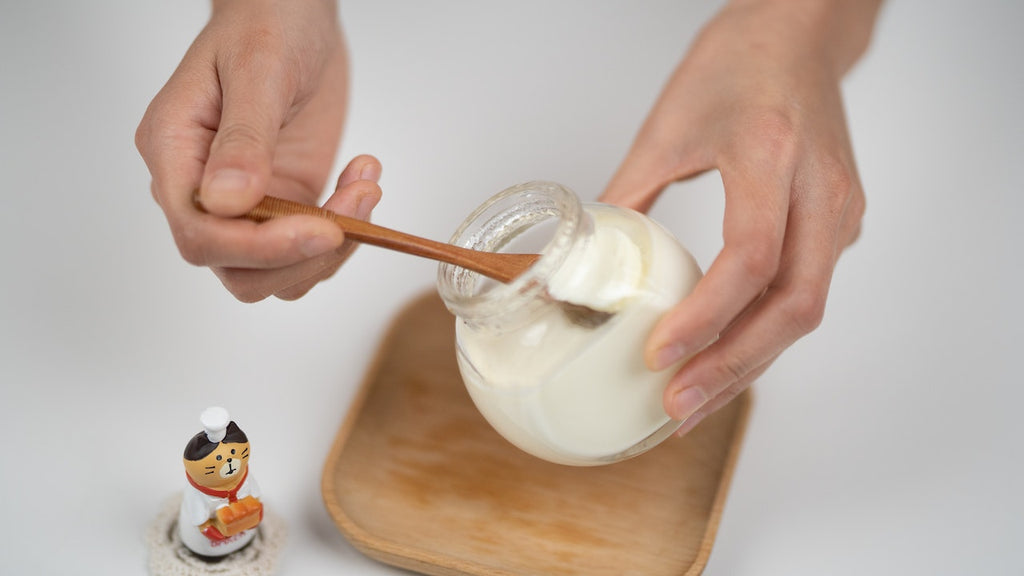 Not many people can resist yummy and delicious yogurts. Apart from its naturally relishing taste, it is also a healthy superfood. Nonetheless, the quality and kind of yogurt depend on many factors, such as the temperature, utensils, methods of fermentation, milk used to ferment, the yogurt starter used for culturing, etc. Read on to find out more about yogurts and things to keep in mind while selecting starter cultures.
Yogurt is an ancient and most loved food item known worldwide. It is not only yummy and delicious to the taste buds, but it is also beneficial to your health.
History tells us that yogurts have been a staple diet and have been a part of almost all the major civilizations of the world. However, in the 1900s, scientists started studying yogurt and its characteristics more intensely.
From the traditional yogurt made from dairy products, yogurt's varieties, production methods, and storage have evolved over the years. Now, we also have yogurts available that are made from non-dairy plant sources.
Many people want to make yogurt at home. A yogurt starter helps you do that. Modern technology, innovation, and research allow starter cultures to be made available in powdered form too. If you're going to make yogurt and wondering how to choose a starter culture, this guide is for you.
What is a Yogurt Starter?
Yogurt is generally made from milk. Milk is fermented or chemically broken down by introducing good bacteria and microorganisms. The blend of bacteria and microorganisms is known as yogurt starters, yogurt cultures, or simply, starter cultures.
The bacteria in the starter cultures break down the lactose or sugar in the milk and separate the milk fat. When the milk is devoid of sugar and the fat is separated, it becomes thick and consistent and gives a delicious tangy flavor.
Dairy-free and Vegan Yogurt
Some people abstain from using animal products, especially in their diets. Also, some people are lactose intolerant. They cannot digest the lactose or sugar present in the milk.
Using vegan food products, or edible items not derived from any animal sources is often preferred by such people in daily life. Some natural vegan practitioners use plant-based and dairy-free products in their lifestyles and diets.
Yogurts made from non-dairy plant sources such as soy, almond, coconut, peas, cashews, oats, etc. are known as vegan yogurt.
Although non-dairy milk can be fermented using any starter culture, for truly vegan yogurt, a non-dairy and plant-based starter culture should be used.
Things to Keep in Mind While Choosing a Yogurt Starter
Every yogurt starter is made up of different sets of bacteria and microorganisms. Some starter cultures also contain yeast alongside various bacteria.
Each blend of starter cultures produces different types of yogurts and their taste, tanginess, texture, and consistency vary on various other factors too.
Below are some pointers that will help you to choose the starter culture to make the yogurt of your choice.
Yogurts can vary enormously in taste, tanginess, texture, etc. It depends on the type of milk and starter culture, utensils, methods of preparation employed for fermentation, the amount of time the milk was left to ferment, the temperature at which the fermentation took place, etc.
There are different types of yogurt starters depending on the type of yogurt one wants to produce. Here we outline the basic types of starter cultures.
1. Direct-Set Yogurt Starter
When a starter culture is used to produce a single batch of yogurt, it is a direct-set or single-use starter. However, a direct-set starter can be re-used for re-culturing twice or thrice, if handled with care. This can be done by introducing some of the yogurts from the previous batch as a starter culture for the new batch of milk for yogurt production.
2. Heirloom Yogurt Starter
Also known as a perpetual, eternal, or everlasting starter culture, an heirloom yogurt starter can be used and re-used to ferment the milk. Unlike direct-set starters, an heirloom starter is created from the mother culture or a part of the yogurt already made in the previous batch.
In the primitive method, a mother culture of the heirloom can become too sour over time and also contain a lesser amount of live bacteria after about a week. Therefore, a mother culture had to be replaced periodically.
By the mid-19th century, yogurt enthusiasts came up with the idea of growing and storing the bacteria scientifically in a glucose medium inside milk in a concentrated form. This mixture when exposed to natural milk will ferment and produce yogurt.
The concentrated heirloom starter cultures are now available in powdered form as well. It is easier to transport and carry to various locations. Now, one can have a yogurt of their choice across geographical locations and in different terrains and weather conditions.
Yogurts require heat for fermentation. And based on the type of starter cultures, the requirements of heat are categorized into high and medium, or moderate temperatures.
1. Thermophilic Yogurt Starter
The term thermophilic means preferring high temperature. A thermophilic culture means that the bacteria inside the starter culture thrive in heat or high temperatures. Thermophilic starter cultures are added to the boiling milk or heated milk. The milk may take around 5 to 12 hours of fermentation to form yogurt.
Yogurts produced from thermophilic yogurt starters are thick and creamy. They also taste tangier. A yogurt maker may be used to produce yogurts from thermophilic culture.
2. Mesophilic Yogurt Starter
The term mesophilic means preferring medium or moderate temperature. Thus, the bacteria in a culture that thrives at moderate temperature is a mesophilic yogurt culture. They ferment best at room temperature, and the milk does not need to be heated or boiled.
A yogurt made from mesophilic culture needs around 12 to 18 hours of fermentation to produce, They are generally less tangy in taste and moderately thick and creamy in texture.
Dairy-free or Vegan Yogurt Starter
The principle philosophy for non-dairy or vegan yogurt-making is similar to the dairy yogurt-making procedure. However, to produce a vegan yogurt, one may need a vegan yogurt starter to ferment the non-dairy milk.
The yogurt made by fermenting non-dairy milk by using a dairy starter culture may not be truly called vegan yogurt. Therefore, a vegan starter culture should be used to eliminate any substance of dairy products while producing a vegan yogurt.
What is most striking is the number of live bacteria in the vegan yogurt starter culture. A dairy-free starter culture contains as much live and active bacteria as a dairy starter culture.
These active live bacteria are extremely beneficial for your microbiome and gut health. Therefore, vegan or non-dairy yogurts are found to be as beneficial as dairy yogurt. Further, a vegan starter culture can produce yogurts from both - dairy and non-dairy milk.
The bacteria in a yogurt start forming colonies. These are probiotic bacteria and microorganisms that are good for your gut health. The bacteria count in any probiotic yogurt is calculated in CFU or Colony Forming Unit.
A healthy body has millions and billions of probiotic CFUs. Consuming probiotic foods can increase the good bacteria in your body, which, in turn, helps in making your gut health robust. A strong gut indicates a properly functioning digestive system with a clean and clear digestive tract.
Gi ProStart starter cultures contain around 1075.2 billion Colony Forming Units or CFUs in each serving of 64 ounces. Though the type of milk used for fermentation and the time it is fermented at various temperatures may result in different CFU counts. The Gi ProStart cultures have undergone various testing to ensure lasting potency.
Read more about the 7 health benefits of Probiotics.
Milk plays a vital role in yogurt production. Different types of milk and starter cultures can produce different types of yogurts. Whole-fat milk fermented with a thermophilic starter culture may give a very thick, creamy and tangy, and even sour-tasting yogurt. Whereas skimmed milk with a mesophilic yogurt culture starter gives a thinner, and sweeter flavored yogurt.
There are yogurts made from various non-dairy milk too. People who prefer vegan products may choose yogurts from soy milk or nut milk.
Similarly, culture starters are also available in non-dairy and vegan forms. Gi ProStart Yogurt culture starter is a non-dairy product. However, it can be used to ferment any type of milk, such as cow or goat milk, and non-dairy milk such as soy and nut milk. Thus, you can produce a variety of yogurt at home from Gi ProStart Starter Culture.
Homemade Yogurt in 4 Easy Steps
You can use our non-dietary yogurt starter and make creamy nutritious yogurt by following these four easy steps.
Final Thoughts
It is easier to determine the various factors such as milk type, fermentation temperature, etc. when you have set clear expectations of the type of yogurt you want to prepare at home. Here are some questions to help you determine how you want your yogurt to be.
How thick do you want your yogurt to be?

How creamy should it be?

Should it taste sour and tangy or a bit mild and sweet?

What consistency should your yogurt have?
Having precise and straightforward answers to these questions will help you determine how your yogurt should be, which in turn will help you choose the best starter culture and the method for culturing.
Gi ProHealth produces a natural and versatile yogurt starter. Gi ProStart Yogurt Culture Starter is a non-dairy product. It can be used for making yogurt from any milk - cow, goat, soy, nuts, almonds, cashews, peas, etc.
Yogurts are very healthy food for your gut health. They play a critical role in strengthening your digestive system and clearing the digestive tract, amongst other benefits. Make your yogurt at home and enjoy the taste, consistency, and thickness that you would prefer it to be.